A shack for you
Ivory Coast is a destination ranked 137° worldwide in the amateur radio field. This destination is sought on the grounds that this technical hobby lacks operator training and callsign issuance.
To date, only the ADRASEC CI association provides this training and maintains this activity.
Radio amateurs around the world like to "activate" these exotic destinations by making XPeditions.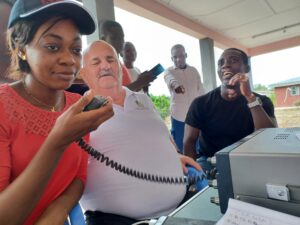 To make this destination an easy place to access to deploy amateur radio stations, it is mandatory to find a site for accommodation and a place for setting up large-scale antennas.
By helping us build TU7C, you will benefit from a building including a radio room and a living room.
The project of this building is an idea of the radio club F6KOP, the first radio club in France, known throughout the world for its activity and its performance during contests. The project of a radio club in Motobé supported by French associations and bodies. Several manufacturers have also joined them. This future structure is also to offer the disabled and visually impaired to also be able to have the pleasure of going to unknown destinations.
But also, to initiate the young people of Motobé, a village in the process of expansion, to the pleasure of radio communication, to be able to establish a satellite link with other schools in the world.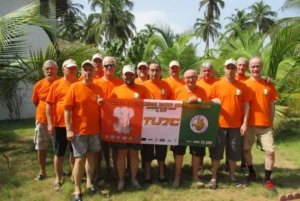 Make TU7C together!