Gifts for Motobé's kids
On April 29th, 2023, the OM's delegation led by Frederic F5HPE came to offer the children of the Motobé school group a large quantity of textbooks and sports equipments (more than 125kg in total).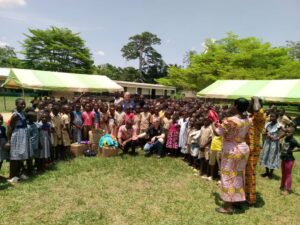 The delivery of supplies was made according to local customs and with the cries of joy of the children.
At the end of this exchange, the teachers expressed their needs, especially for children at nursery level. Contacts have already been established with French schools wishing to establish school links with kindergarten classes through exchanges of letters, drawings, games, etc.